So happy to say that we have a new
Sketch Challenge at the Outlawz
!
For the month of December, we have Ching-Chou Kuik Digital Stamps for our sponsor! Our monthly winner will win a prize of 3 digis from Ching-Chou's Etsy store. Please stop by her store and see her wonderful designs.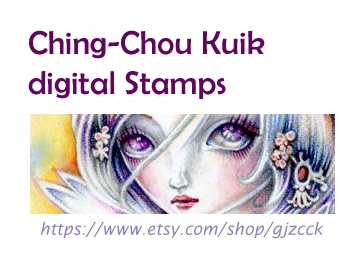 She also has a facebook page which she would love for her to visit and join! The link to her facebook page is HERE
Ching-Chou generously gave our team some images to work with and one of these is called Scarlet Lips and I have made a card with her.
First, here is the Sketch!
And here is my card using Scarlet Lips by Ching-Chou Kuik
I colored my image with Copic markers and used a skull punch just to add a little interest.
I'm entering my card in these challenges:
Check out the new challenge HERE and see what the other DT gals have made with their Ching-Chou Kuik images!
Thanks for stopping by! Hope you will come back soon!